Rodd Ambroson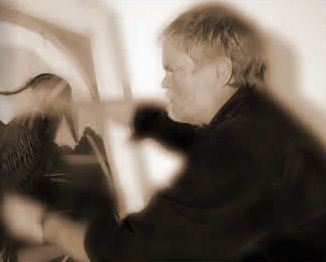 Inspired by life, informed by science, enthralled by beauty. Rodd Ambroson creates figurative art that at once engages the senses, the mind and the heart.
His works come to life, not as mere representations, but as creatures of his ongoing, multidisciplinary experiences that arise from his intellectual commitment to the spirit of the Renaissance.
Art and science and mathematics and aesthetics all are one in his masterful forming of, not only the outer shell, but also the inner being of his subjects. Exquisite anatomical accuracy is insinuated into gesture that the viewer can sense as true mood or emotion.
Not to be torn between careers in art and medicine, Ambroson studied both. He earned the Bachelor of Fine Arts degree at Oregon State University and the Master of Arts in biomedical communications at the Texas Health Science Center.
His career of nearly two decades in medical illustrations has twice earned him top awards from the Association of Medical Illustrators.
When his hand turned to sculpting, Rodd Ambroson quickly became known for his exceptional mastery of the human form. His limited-edition bronzes have taken their place in fine art collections across the United States and abroad.